Making the fuselage
Make a mount to attach the motor with 1mm thick aluminum plate.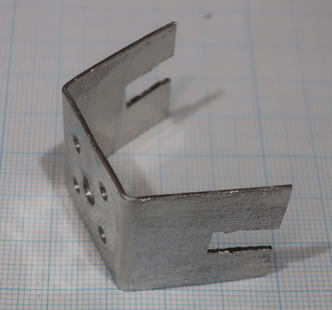 Bend the balsa plate to be the side plate with a steam iron.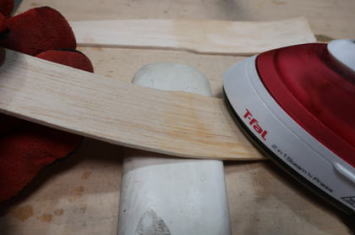 Glue the side plate and the motor mount.
Align with the torso corner.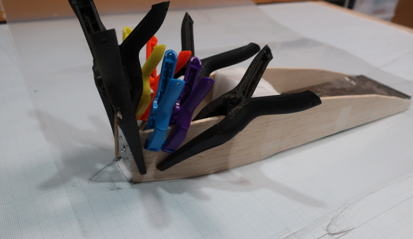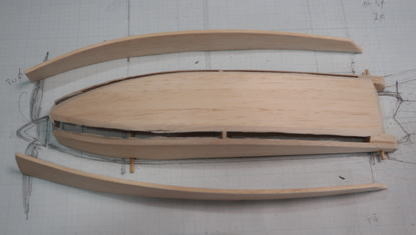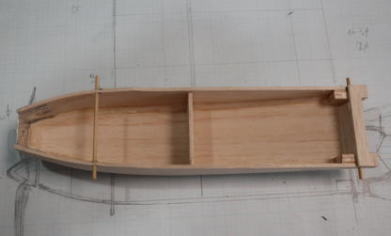 Connect the tail and body with a carbon shaft and nylon pipe.

To increase the strength, glue the glass wool with Titebond.